Android App, a New Team Member & Changing a Company's Name
Short after the last release the next one is available. This time featuring the brand new android app available in the Google Play Store, Cerebro974 as our new Head of Community Management and a new poll for changing the name of a company.
The Android App
Alpha-Trader.com does not only offer the PWA and a messaging app in the Google Play Store, there is a new android app there available too. Thanks to our UI developer of the first hour the Senior Developer of Mobile Technologies taker93 we are now able to provide you an even better mobile experience.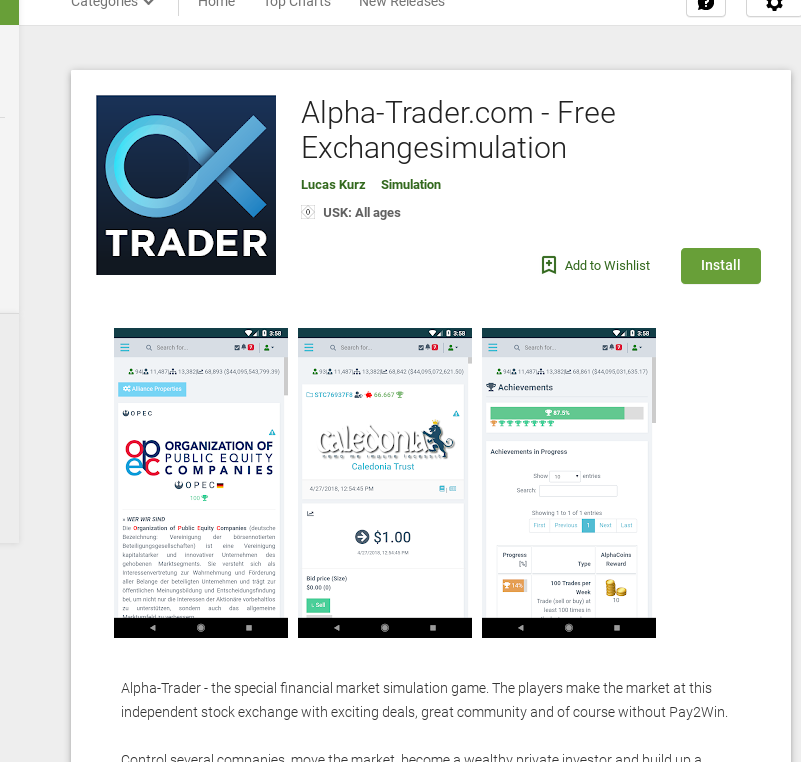 The app is available in the Google Play Store.
Cerebro974 – the Head of Community Management
Cerebro974 joins as new Head of Community Management. His wealth of experience and knowledge as community manager has already made him a key addition to the Alpha-Trader family. We proudly welcome him and are looking forward to working together with him.
He is also an official member of the Alpha Trader Network with his partner website.
Change Company Name Poll
The CEO of a company can now ask the shareholders to accept a new company name. If the CEO has more than 50.0% of the voices the poll is executed right away.

What is Alpha Trading?
Alpha is the excess return of an investment in relation to the return of a benchmark index. It shows how much an investment beat a benchmark. If you keep on beating the market you are a alpha trader and your strategy can be called alpha trading.